A Winter Adventure
You Won't Forget
Just 45 Minutes from Minneapolis
Two and a half hours of heart-pounding, soul stirring adventure
Experience Minnesota like you've never seen it before! Our zipline tour covers over 1 mile of the Minnesota River Valley and soars you up to 175 feet above the ground. Just southwest of Minneapolis, it's an unforgettable Twin Cities zipline adventure!
Winter rates are in effect now through March.
We start things off at Ground School where two professionally trained guides teach you the 'ropes' of ziplining. Then, it's off to our progressively higher, longer, and faster lines—including Dragon's Back (700 ft), Kong (900 ft), and Red Tail (1200 ft)! See for yourself why this is the top-rated Minnesota zip line tour.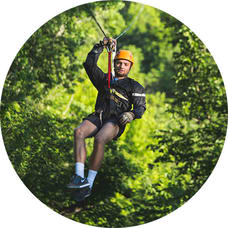 14 Zip Lines
Over a mile of ziplining across 14 lines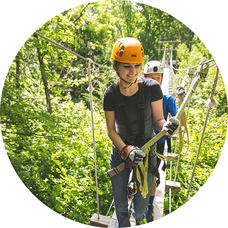 Suspension Bridge​
170 foot suspension bridge over the Minnesota River Valley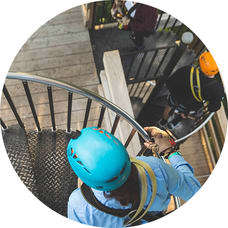 Spiral Staircase​
Massive spiral staircases that show you how good the birds have it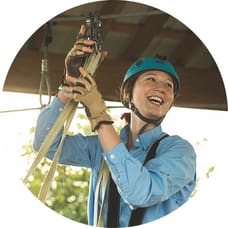 2.5 Hours​
2.5 hours of breathtaking outdoor adventure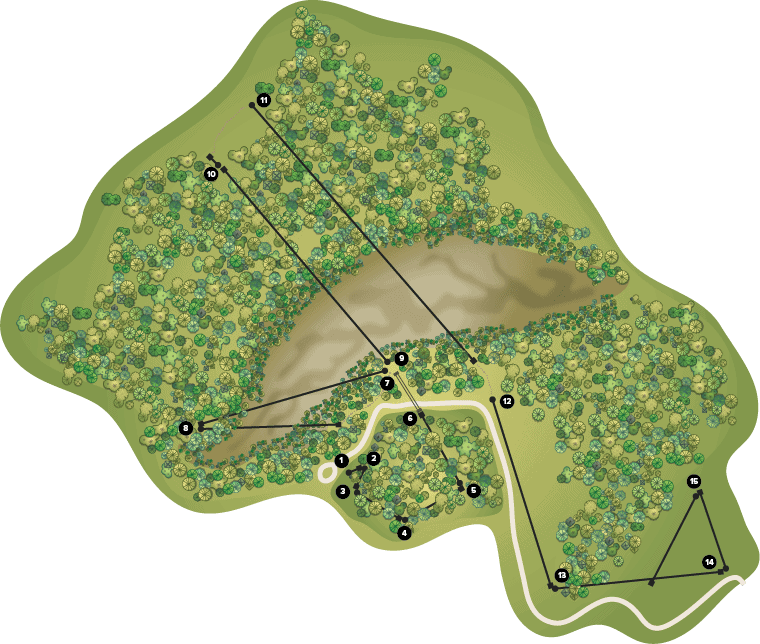 1 Ground School I
2 Ground School II
3 Fast Break
4 Mellow Fellow
5 Young Buck
6 Wobbler's Way
7 Dragon's Back
8 Gorgeous George
9 Kong
10 Short Stop
11 Red Tail
12 Doc's Delight
13 Shootout
14 Eagle's Eye
15 Big Finish
How People Describe Their Adventure
Fun and Professional
I took my 13 year old son to Kerfoot Canopy Tours in March of 2018 and he loved it! I'm a bit nervous about heights but their professional guides made me feel quite comfortable and secure.
Incredible Experience!
We had an incredible zip line experience at Kerfoot. Our guides were extremely professional and patient. Don't let the rural location concern you. It's worth the drive!
Rent a Go Pro
Great time and experience. Staff was fantastic. I highly recommend getting a go pro or renting one since phones/cameras are not allowed on the course. I will definitely be doing this again
A short getaway from the Twin Cities! You'll get here in no time but feel worlds away from the city.
From Eden Prairie: 35 minutes
From Mankato: 40 minutes
From Downtown Minneapolis: 50 minutes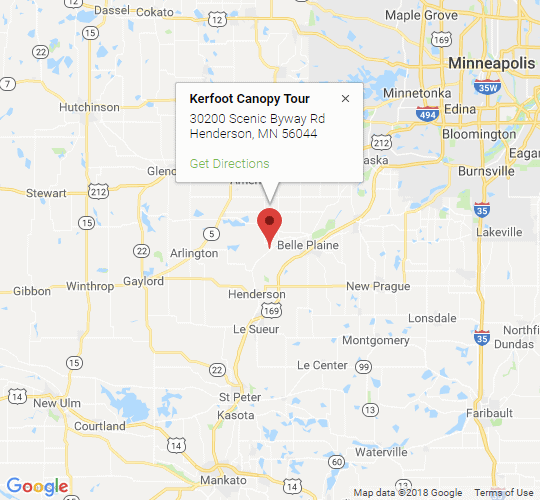 Are reservations required?
Reservations are strongly encouraged. Without a reservation, we cannot guarantee that we will be able to accommodate you, although we will try to accommodate people stopping in if we have space available. Book Today!
How can I make group reservations for groups of 10 or more people?
Please call us at 952-260-2663 or fill out our group form to organize a group reservation. We also welcome group requests via email at [email protected] We welcome groups of all sizes from a small scout group or birthday party to a large bus tour or corporate team building activity. Depending on when you want to join us for your next group experience, we have other custom options available. We look forward to hearing from you soon.
What should I wear?
Our primary advice is to dress for the weather and wear closed-toed shoes (closed-toed shoes are required). 
Long hair should be tied back, and should be tied low enough to accommodate the helmet. 
Sunglasses and/or prescription glasses may be worn, but should not be put in a pocket. 
Please consider leaving jewelry in your vehicle so that it does not get lost on the tour.
If you wear shorts, you'll be most comfortable if they come down to at least mid-thigh, providing a clothing layer under the harness strap. 
What else is there to do in the area?
Give The Gift of Adventure!
The perfect gift for friends or family that love outdoor activities and adventure. This year, give them something unforgettable.