Escape Outdoors on Minnesota's #1 Outdoor Adventure
Less than an hour from Minneapolis
Experience a Thrilling 14-Line Zipline Tour
Create memories on our zipline tour as you soar with loved ones over the Minnesota River Valley up to 175 feet above the ground. Just southwest of Minneapolis, it's an unforgettable Twin Cities zipline adventure!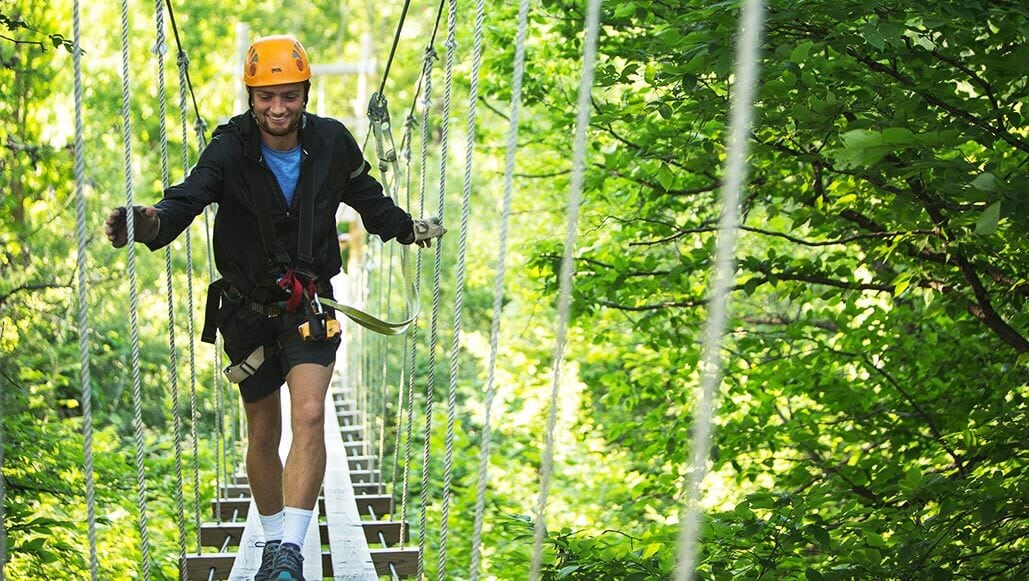 Rated the #3 Aerial Adventure in America
We kick off our zipline tours at Ground School where two professionally trained guides teach you the 'ropes' of ziplining. Then, it's off to our progressively higher, longer, and faster lines. Come and see for yourself why this is #3 adventure in America and Minnesota's top rated zip line tour!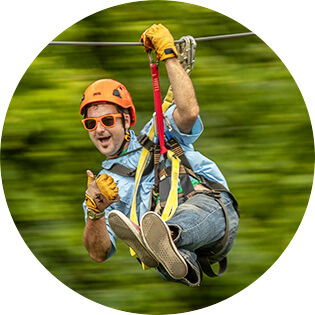 14 Unique Zip Lines
Over a mile of ziplining across 14 lines.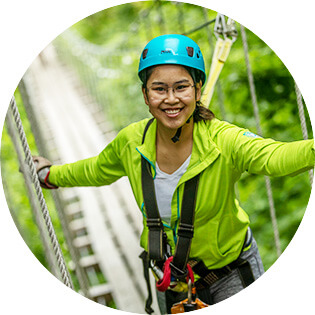 Suspension Bridge​
170 foot suspension bridge over the Minnesota River Valley.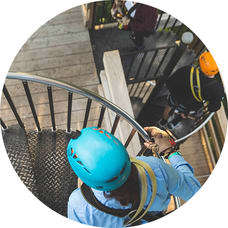 Spiral Staircase​
Massive spiral staircases that show you how good the birds have it.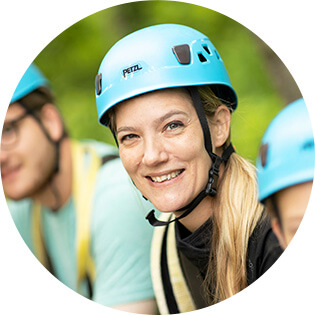 Outdoor Tranquility
Our breathtaking adventures weave you over the Minnesota River Valley.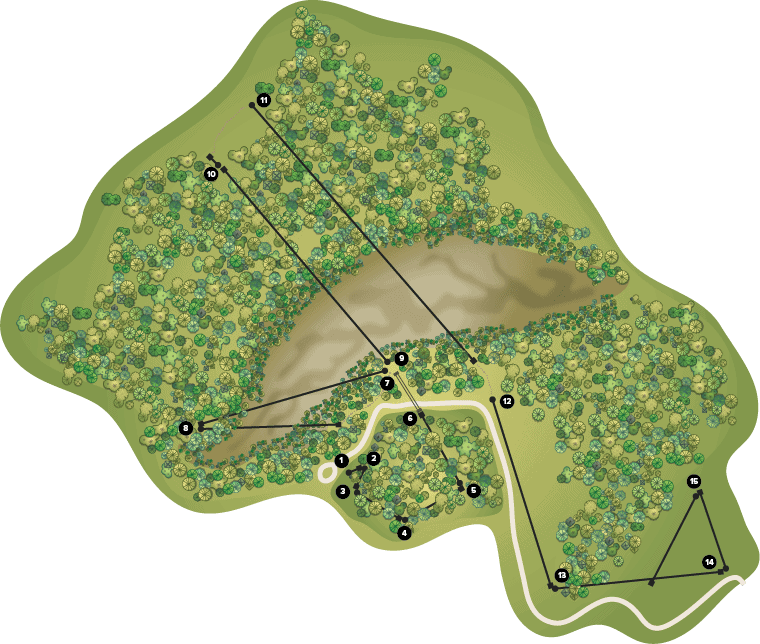 1 Ground School I—60′
2 Ground School II—90′
3 Fast Break—200′
4 Mellow Fellow—250′
5 Young Buck—300′
B Wobbler's Way—170′
6 Dragon's Back—700′
7 Gorgeous George—500′
8 Kong—900′
9 Short Stop—60′
10 Red Tail—1200′
11 Doc's Delight—700′
12 Shootout—600′
13 Eagle's Eye—300′
14 Big Finish—350′
How People Describe Their Adventure
Fun and Professional
I took my 13 year old son to Kerfoot Canopy Tours in March of 2018 and he loved it! I'm a bit nervous about heights but their professional guides made me feel quite comfortable and secure.
Incredible Experience!
We had an incredible zip line experience at Kerfoot. Our guides were extremely professional and patient. Don't let the rural location concern you. It's worth the drive!
Rent a Go Pro
Great time and experience. Staff was fantastic. I highly recommend getting a go pro or renting one since phones/cameras are not allowed on the course. I will definitely be doing this again
A short getaway from the Minneapolis, MN! You'll get here in no time but feel worlds away from the Twin Cities.
Address:
30200 Scenic Byway
Henderson, MN 56044
Drive Times:
From Eden Prairie: 35 minutes From Mankato: 40 minutes From Downtown Minneapolis: 50 minutes