The Great Minnesota Ball Run
An epic track for family-friendly fun
400 Feet of Wooden Ball Track Winding Through the Forest
Plunk, plink, clatter, rattle, roll! Bring music to the forest as your wooden ball navigates through tracks, elements, and obstacles. Interactive, outdoor family fun for all ages!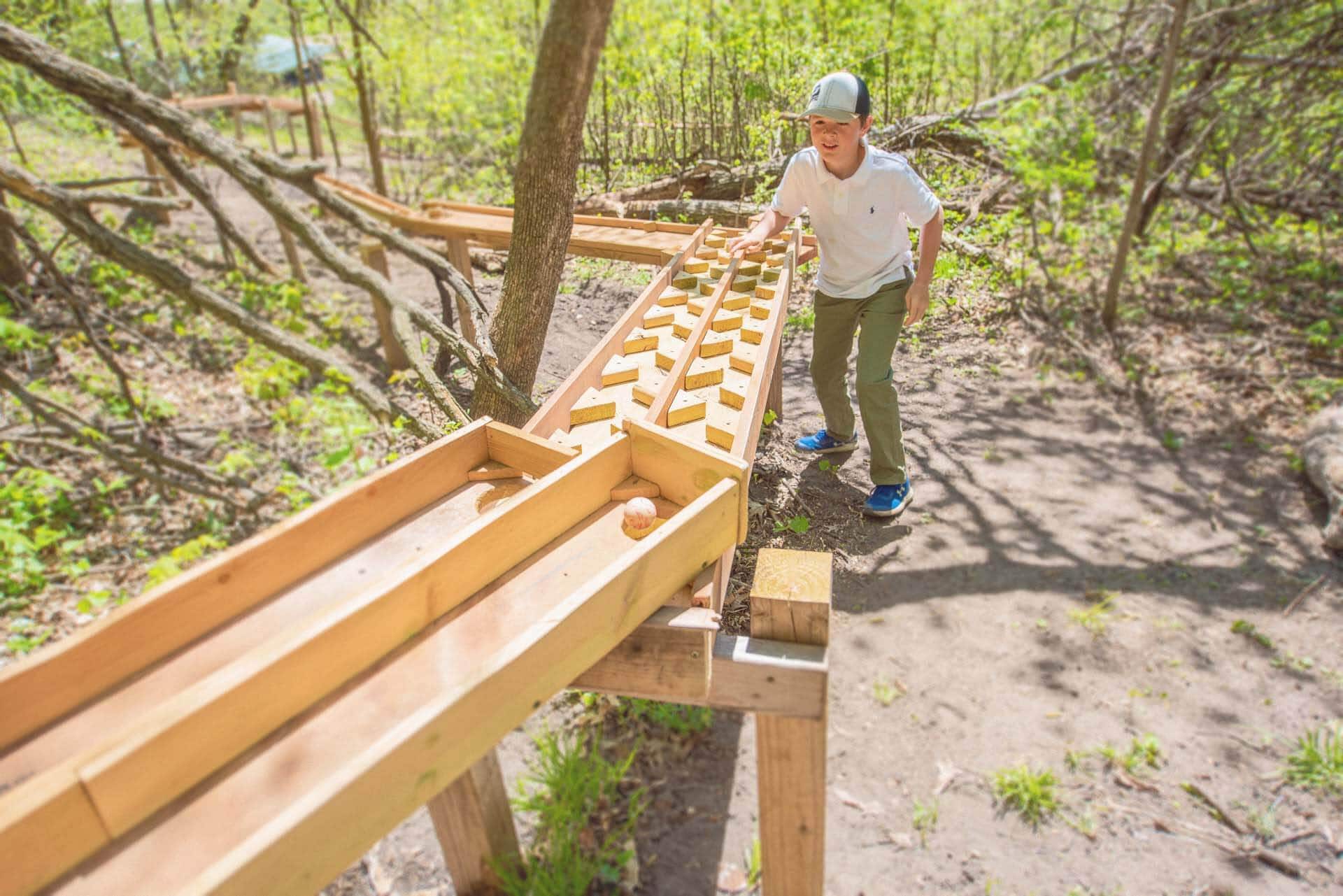 First In The Upper Midwest
Inspired while trekking in the Austrian alps, The Great Minnesota Ball Run takes advantage of 850 ft of natural forest slope to propel wooden balls through various tracks, elements, and obstacles. When your personalized ball finally reaches the end, pick it up and do it all over again! Ready to call it a day? Drop your ball in a pocket and take it home as souvenir! It will remind of you of a wonderful time spent with family outdoors along a tree top trail.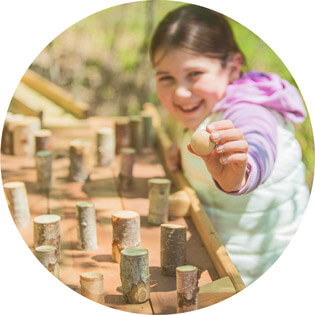 Plinko Forest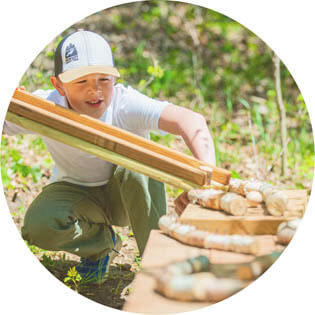 Birch Bend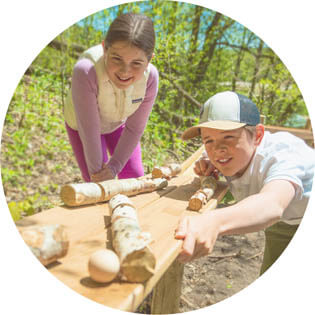 Fallen Logs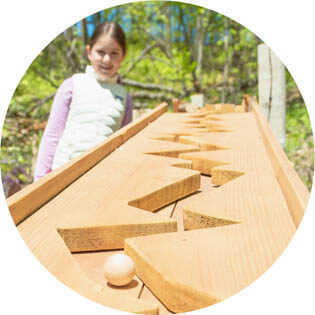 Lightning Bolt
How People Describe Their Adventures at Kerfoot Canopy Tour
Fun and Professional
I took my 13 year old son to Kerfoot Canopy Tours in March of 2018 and he loved it! I'm a bit nervous about heights but their professional guides made me feel quite comfortable and secure.
Incredible Experience!
We had an incredible zip line experience at Kerfoot. Our guides were extremely professional and patient. Don't let the rural location concern you. It's worth the drive!
Rent a Go Pro
Great time and experience. Staff was fantastic. I highly recommend getting a go pro or renting one since phones/cameras are not allowed on the course. I will definitely be doing this again
A short getaway from the Minneapolis, MN! You'll get here in no time but feel worlds away from the Twin Cities.
Address:
30200 Scenic Byway
Henderson, MN 56044
Drive Times:
From Eden Prairie: 35 minutes From Mankato: 40 minutes From Downtown Minneapolis: 50 minutes